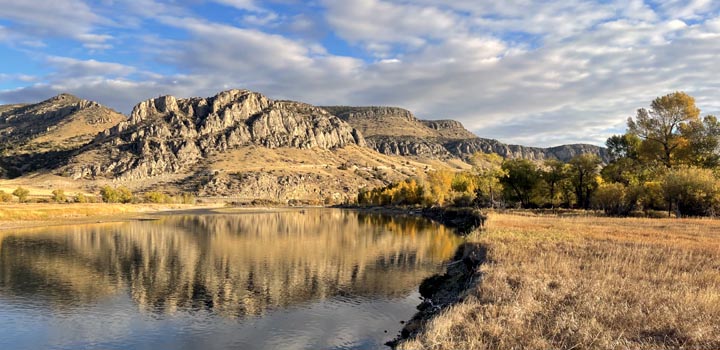 A Vision for the Future
Perspective from Thomas J. Elpel
My parents were native to Montana, and every summer they brought us kids back here to be close to the extended family. For those two or three months each year we were constantly out hiking, fishing, picnicking, camping, and occasionally floating. There were no real boundaries. Public and private lands flowed seamlessly together through fields, across hills, and down rivers. Montana was a wonderland where it seemed that you could hike or fish or camp just about anywhere and private property was not an issue, as long as you didn't abuse it.


Our family moved back to Montana full time when I was twelve. In junior high and high school in Bozeman I spent much of my free time out exploring local farm fields. Through the growing season I learned to identify wild plants and collected edible greens and berries. I practiced my stalking skills on the local deer just for the thrill of watching them. Through the winter I skied those same fields and tracked the deer, rabbits, foxes, and skunks where ever they went. But Montana has changed since then.

The first No Trespassing signs were a disconcerting novelty. The first subdivisions on prime farm fields were an even greater shock and outrage. But that was just the beginning of a shockwave that spread across southwest Montana, sprouting signs and subdivisions up like mushrooms in the strangest of places. It was impossible to predict when or where the next one would pop up.

Unfortunately, what we have seen so far is just the tip of the iceberg compared to what is coming. The population of Gallatin County grew to 116,000 people by 2020, with the Bozeman area expected to surge to the size of Minneapolis (425,000 people) by 2060. As Bozeman grows, so to does every other community in the vicinity. We can reasonably expect to witness a population explosion across southwest Montana to more than a million people later this century. While it is true that we cannot turn back the clock to what once was, at least we can give forethought to creating a more desirable future.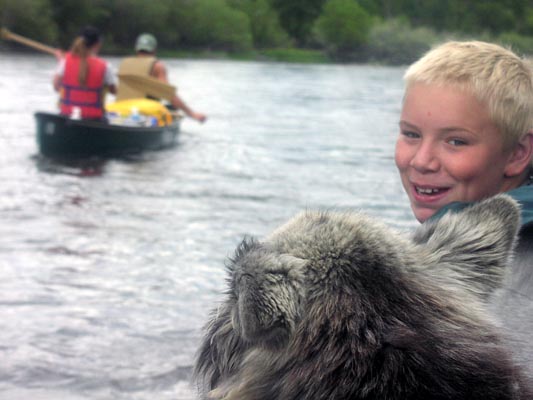 I would like to see the children of all generations have the opportunity to leave television and video games behind, to get out and explore the natural wonders that surround us. Unfortunately, it is difficult for kids or families to get out when the surrounding countryside is developed into ranchettes or locked away behind No Trespassing signs. Existing public lands are too far away for easy access after school, and winter snows reduce access even more for non-skiers. What we especially need is access to wild places in the heart of the valleys where people can recreate and enjoy the Montana outdoors at any time of the year.

The Jefferson River is a great corridor of wildness and the logical choice for an accessible recreational park. The Jefferson River Canoe Trail is our vision to create a better tomorrow for this special part of the world, to insure that the future will be a fun place to live for our children and our children's children.

It is our goal to purchase open space and recreational easements along this great river, piece by piece as they become available from willing sellers. It is our vision that there will one day be a great network of interconnected recreational areas and natural areas all along the Jefferson River.

While we have great dreams for the Jefferson River Canoe Trail, we are a small, nonprofit organization with limited resources. If you have the inspiration, time, or money to contribute to this vision, then let's work together! We can be reached at:
Jefferson River Chapter LCTHF
PO Box 697
Pony, MT 59747
Contact Us

Become a Member
Join us today!